Aesthetic cable routing in individual design
New construction of office and commercial premises for large tenants, e.g. Migros and cantonal administrations.
On the 4th floor, supply and installation of coverable floor trunking. On floors two and three, realization of cable routing with special pedestal ducts.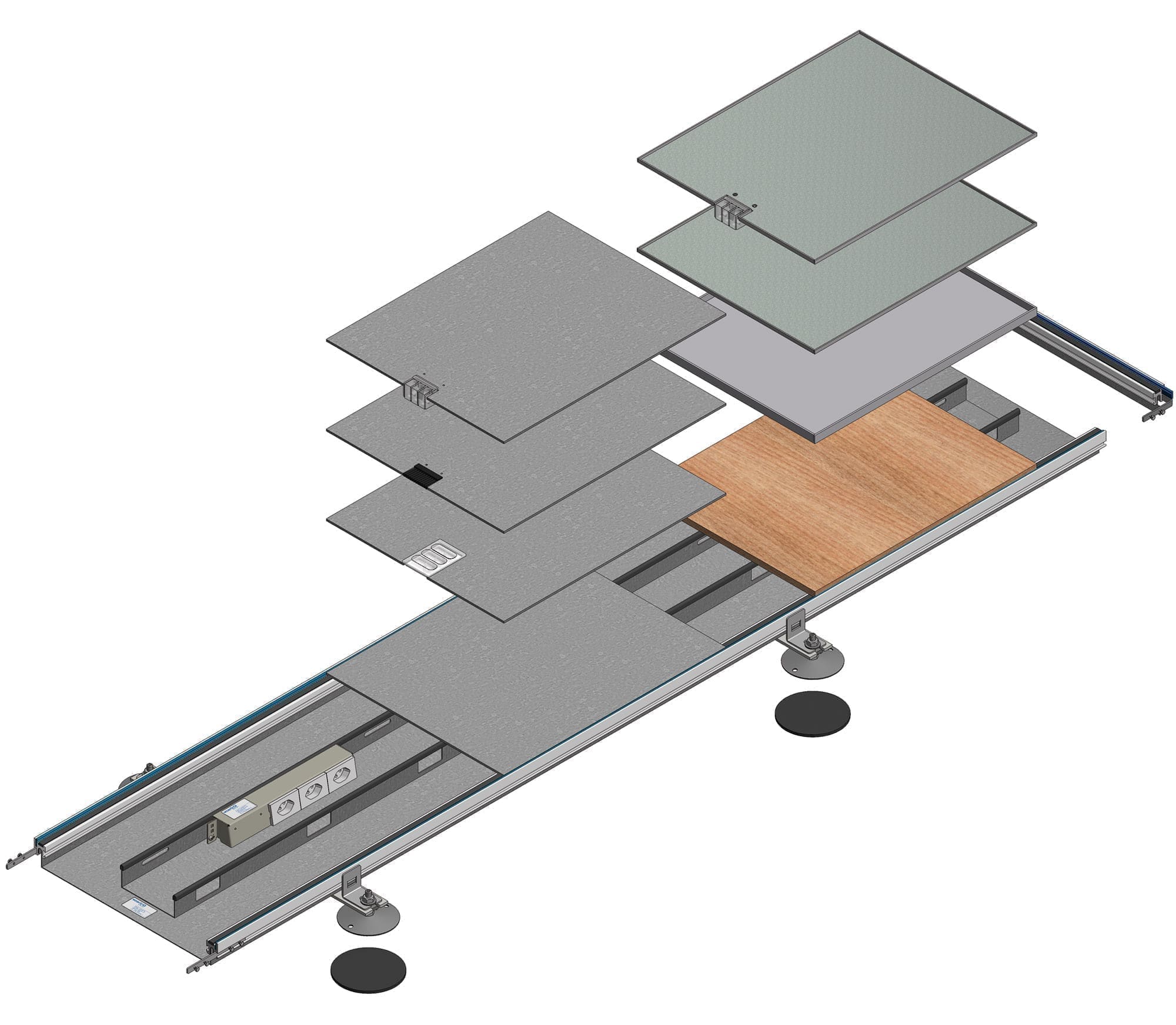 Robust, resilient, easily accessible and visually aesthetic system that fully meets today's demands and ever-changing needs in modern offices and commercial spaces.