Modular charging infrastructure with flat cable and Easee charging system
Selmoni AG installed a modular charging infrastructure with integrated load management and billing system using Woertz flat cable and the easee charging system in its new underground car park in Münchenstein.
The horizontally running Woertz flat cable allows easy connection of the easee charging stations wherever a charging module is needed and can be extended at any time. The smart and trendy charging stations from easee communicate with each other without cables and intelligently distribute the available network load to the charging electric cars. Maintenance, reporting or individual billing are done via the integrated GSM card in the cloud or app.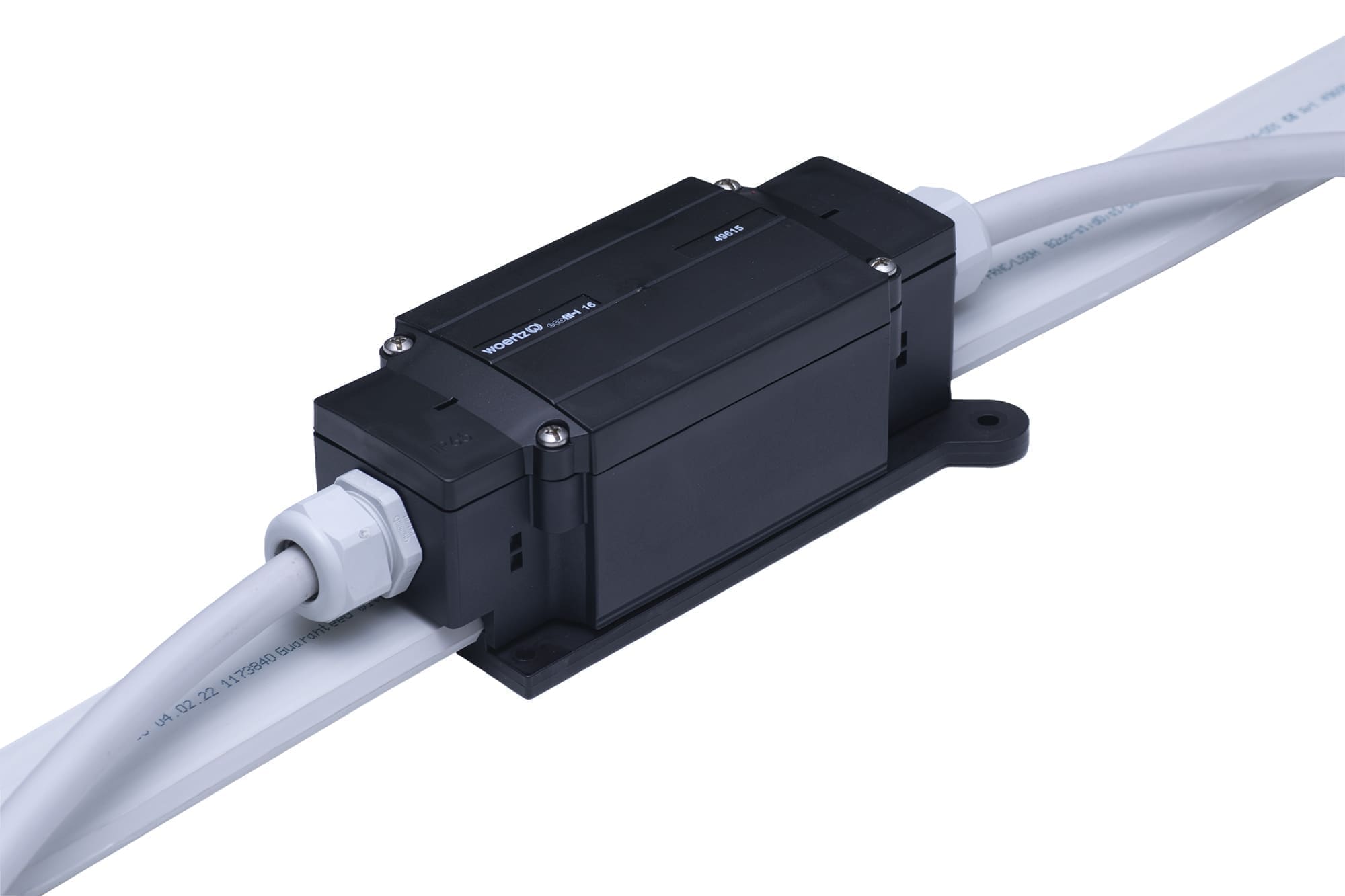 Robust, weatherproof and powerful – a flexible power supply solution for e‑mobility.