Renewal of the UN headquarters BIT in Geneva
The works were carried out in three stages:
Floor trunking system BOK 400x50mm, the underfloor trunking and the junction boxes type BAK supplied and installed.
The 5x4mm² flat cable system was installed in the ducts and in the hollow ceiling.
Junction boxes IP68 with LED.
This system is used for long corridors, offices, supermarkets, industrial halls and for lighting in railroad stations and parking garages.
The BOK 8880 400mm floor duct is a very flexible, easily accessible and visually appealing system that is also very easy to install.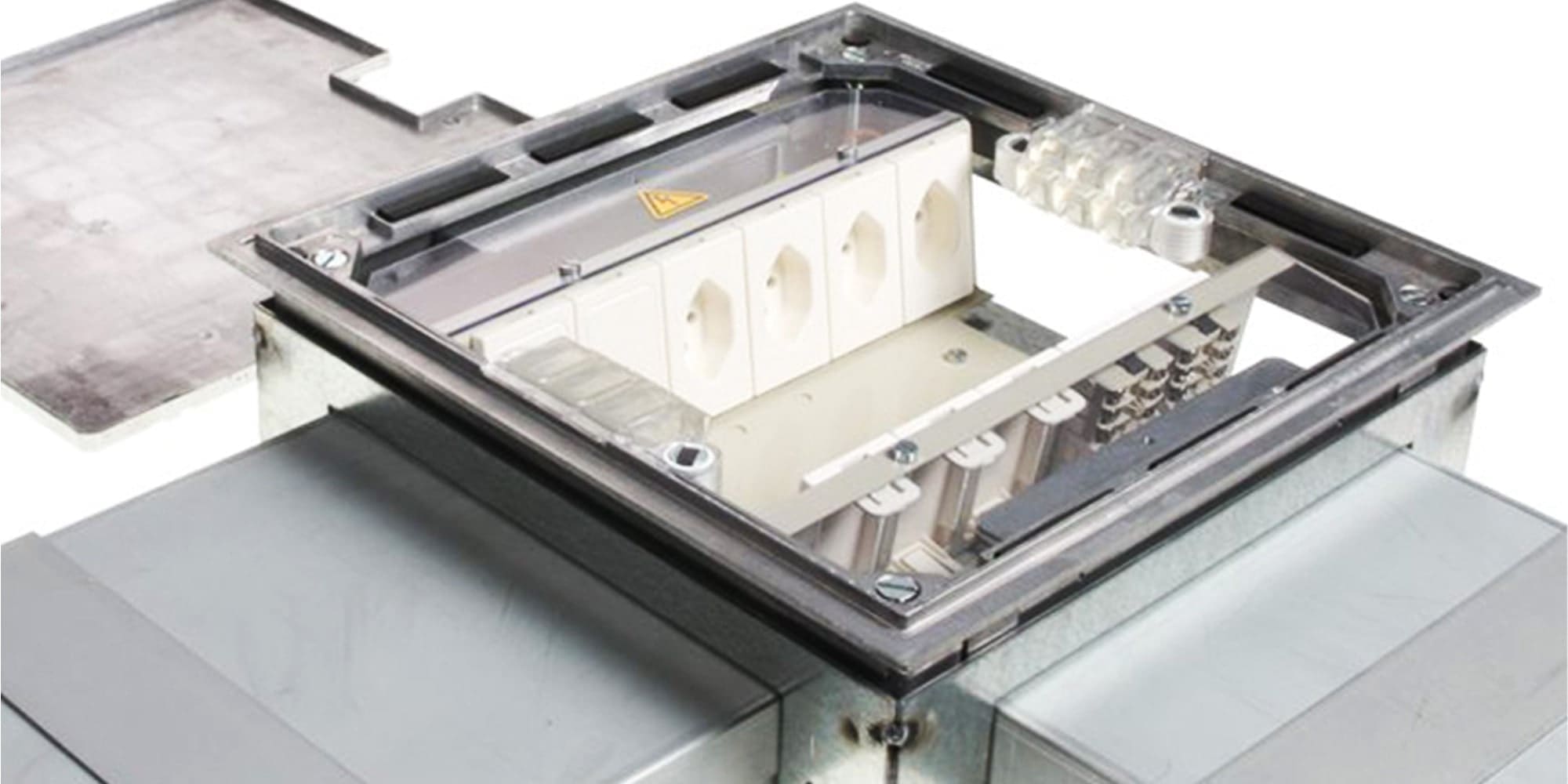 For clean and easy supply of large areas with pull boxes and junction boxes.